Lots of fun thing coming up on my calendar that I don't want you to miss so SAVE THE DATE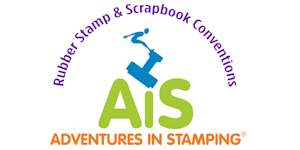 April 23 10 a.m. to 5 p.m.
April 24 10 a.m. to 3 p.m.
John S. Knight Center in Akron, Ohio
Adventures In Stamping is Ohio's premier, rubber stamp, scrapbook and paper craft convention; offering the latest products and techniques by nationally and internationally acclaimed artists, vendors, and teachers. While attending you will enjoy…Great exhibits, booth demonstrations, make & takes, door prizes, and lots of shopping! 
You will want to stop by my booth for make-n-take and show special
————————————————————————————————————————————————————————–
My BIGGEST EVENT of the year.   Areas Largest Stamp and Paper Craft Sale
June 18 Starting at 9:00 a.m. until 1:oo p.m.
Jefferson Community Center, 11 East Jefferson Street, Jefferson, OH  44047
I rent the hall, advertise in local newspapers and allow my customers to bring unwanted paper crafting items to sell which allows them to shop an hour early.  If I sell their items, they get a gift certificate to use in the new catalog either at My New Catalog Mystery Hostess afterwards or whenever they want.  
Check Out all the details about the sale and the Mystery Hostess Event that follows on my event calendar.   Live a distance away?  Let me tell you it's worth the drive.
———————————————————————————————————————————————————————–
 Excited to announce I have Two Stamping in the Woods Retreats on the Calendar.  Both will be at Camp Judson in N. Springfield, PA.  And both will be pack with fun projects.
The first is August 19-21 and will focus on new catalog.  Details are on my Event Calendar.  This event will be opened to demonstrators within my stamp family first starting July 1 for two weeks.  If it doesn't fill by July 16 it will be open to everyone.
Second Retreat will be help Oct. 28-30 and will focus on Christmas.  Details are on my Event Calendar.  This event will open first to my customers on Sept 1st for two weeks.  On Sept. 16th it will open to everyone.